The end of an era, the end of an icon — Volkswagen ceases production of the Beetle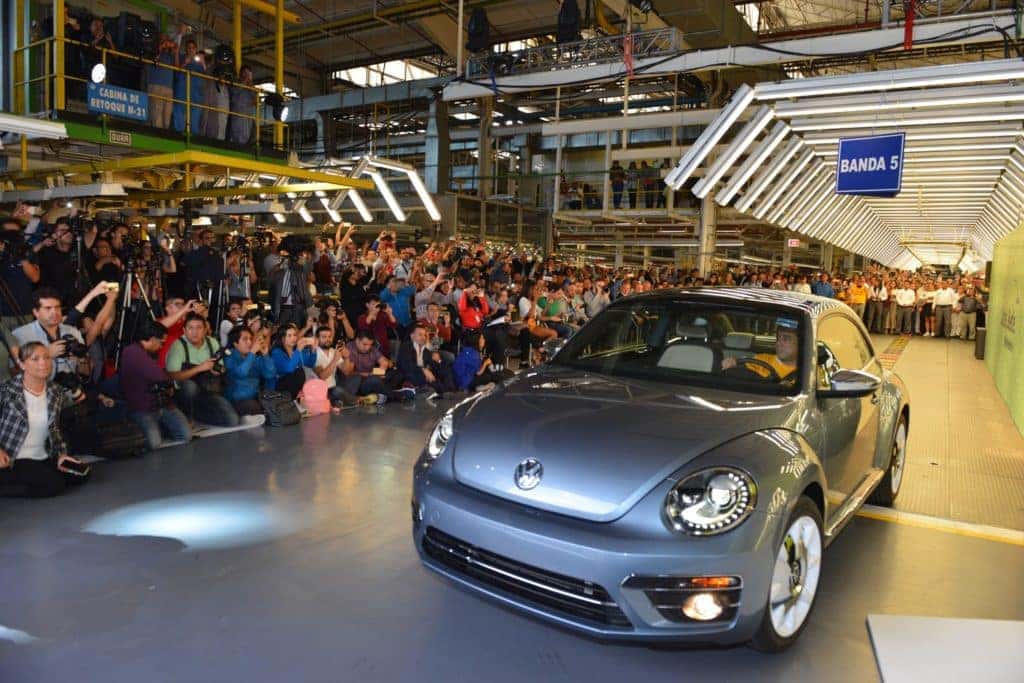 They say "all good things must come to an end." As much as we hate to see it go, it's true — the iconic Volkswagen Beetle has ceased production.  
First imported to the United States in 1949 and introduced as the Type 1, nearly five million Beetles were sold in America, with a total throughout the world of 21.5 million. In 1998, it was reintroduced as the "New Beetle," with a more modern, yet retro design, and which sold more than 1.2. million cars between 1998 and 2010. The third (and final) generation of Beetle, was introduced to the U.S. in 2011 (as a 2012 model) and over half a million have been built since. 
No matter the generation, no other car in history is as recognizable — and perhaps as beloved — as the Beetle. It is as iconic as it is synonymous with the Volkswagen name.  
"It's impossible to imagine where Volkswagen would be without the Beetle," said Scott Keogh, President and CEO, Volkswagen Group of America. "From its first import in 1949 to today's retro-inspired design, it has showcased our company's ability to fit round pegs into square holes of the automotive industry. While its time has come, the role it has played in the evolution of our brand will be forever cherished." 
The final Beetle — a Stonewashed Blue coupe — was produced by Volkswagen de Mexico's Puebla plant, and will remain on display at the local Volkswagen museum in Puebla as a salute to the its heritage and impact on the world's automobile culture. The Puebla plant will soon be shifting its production to a North American-market focused compact SUV, which will fit into Volkswagen's lineup below the Tiguan. 
The last Beetle models produced for the U.S., a pair in Kings Red with custom dashes, keys, and quilted seats, will live on at Volkswagen of America's collection of historic vehicles.  
Both the second- and third-generation Beetle models were sold in both coupe and convertible variants, and were collectively produced in 23 different exterior colors, 32 interior trims, 13 varying engine configurations and 19 special editions, including the Dune, Denim, Coast, and #PinkBeetle. All of them were built by the Volkswagen de Mexico, Puebla plant, and sold in 91 markets across the world. 
It's mind-boggling to think about how this one little car made such an imprint on the world, and it's sad to see it go. But in the tradition of the Beetle, Volkswagen is leading the way in changing the world for good with its Drive Bigger commitment, which includes electric vehicles. If you'd like to own a piece of Volkswagen history, we only have a few Beetle models still in our inventory. We encourage you to come in to Bud Brown Volkswagen and take a drive sooner than later, because once they're gone, they're gone!