Customer Testimonials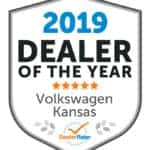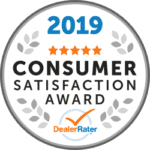 Customer Testimonials
Having a hard time finding a car that works for me. Melissa at Bud Brown worked hard to find me a great car and figured out how to make it affordable for me.
I came in looking for a used automobile and Missy helped me find something that I love and that was in my price range. She never made me feel rushed. Pete and Missy explained everything to me so that i understood what my options were.
I truly enjoy taking my vehicle to BBVW. The service and support teams are both very courteous and honest with me. I drive past multiple auto centers to get the service my auto and pocketbook love.
I felt that my sales associate (Shannon) did a great job of walking me through the entire process. He was very knowledgeable and professional. I never felt like I was being "sold" a car. The process was easy, fast, and thoughtful. I would highly recommend this dealership!
I won't take my car to anyone other than Bud Brown. They are wonderful at taking care of all my needs. They have a friendly staff that is more than willing to help out and answer any questions I have in regards to my car.
They worked me in and got me out quickly. I always feel like they care about me and my car. I will be going back as needed.
I would recommend this dealership to anyone. The entire process was smooth and quick. They delivered on everything they said they would. Jesse was fabulous. Thank you.
Max was a good, straight-forward salesman. Very pleased with the Passat. Jerry Arns likewise. Happy to recommend both a VW Passat and Bud Brown to anyone looking for a very good car and a good buying experience.
Definitely I recommend Bud Brown Volkswagen. Brandon and Jerry were very courteous and friendly, knowledgeable and helpful. Entire staff was very professional. Thank you guys for this positive experience.
I was very friendly and helpful enjoyed my experience. Shannon was very helpful in teaching me about my vw beetle. He was very kind and patient . Ty I talked to many times on the phone she was very helpful I enjoyed talking to her and was happy to meet her when I arrived at the dealership.
---