Customer Testimonials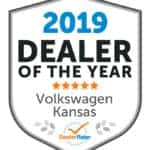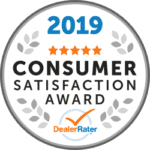 Customer Testimonials
Very professional staff. Steve Hill is great! Used the Express service for an oil chang and tire rotation and was in an out in 45 minutes. Highly recommend!
We took our daughter's Eos for diagnostic testing as it was have multiple gear issues. We worked with Steve and his extremely knowledgeable and a very good communicator. We highly recommend Bud Brown VW
The entire staff was extremely friendly and helpful. The staff worked around our limited schedule and did not pressure us into making any decisions during the time we spent at the dealership.
If I were to provide input...it took 4-5 hours to finalize the deal, which I felt was extremely long...but at the end of the day, it was completed without issue.
Took car in for an oil change but also concern I was hearing a potential issue. Thankfully, no issue but also knew I needed at least three new tires before winter. Happened on a semi-annual tire sale. Purchase three get fourth for $1! So oil change, new tires and a needed alignment. I'm ready for winter courtesy of great service and had my mind put at ease by Steve Hill's expertise!!
This was a quick service visit to get a Inspection Service light reset. Unfortunately, this must be done by the dealer and their VW Scan Tool. Not owner resetable. Bud Brown had it in and out within 10-15 minutes. So all is well with the Touereg
Nice job on the maintenance and they took the time to show me the wear in my tires. Which will result in my buying new ones.
Low-pressure and easy to deal with. Denny was very friendly and spent plenty of time helping us choose a car. Came in looking for a specific used car, test drive it, and ultimately decided on a 2019 demo with an incredible warranty.
After moving to Kansas from California,I was anxious about having to establish a relationship with a new VW dealership. My worries quickly vanished after meeting with Chris and Missy. They were incredibly kind, funny and helpful in helping my husband and I navigate our lease end options. Finance was detailed, thoughtful and diligent in trying to get us the best rate (not an easy task). Service was wonderful with inspecting and cleaning up our 2017 jetta (which we ultimately purchased from our lease). I highly recommend this great group of people and look forward to seeing them again in the ...
Back door latch not working, service department got us in within 24 hours, fixed for free under our warranty, and car back to us within 48 hours
---