Customer Testimonials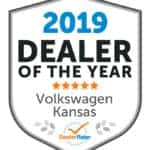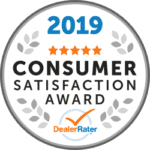 Customer Testimonials
Great experience. I've known Phil Brown for a long time. He has always made my buying experience very quick and easy. Thss AS T's why I always buy from him
Shannon was a great salesperson. He was super knowledgeable of the products and didn't put the usual sales guy pressure on us. Overall, the best car buying experience I've had to date (my eleventh car).
Despite the pouring rain and late appointment, the dealership was very accommodating. I knew what car I wanted to look at, and a great salesman (Shannon) had the foresight to park it in the covered service drive. His knowledge about the product and its capabilities was obvious, so the test drive was both fun and informative. Will return for my next Golf!
My wife and I had a great time looking at the vehicles with our salesman. He wasn't pushy, very informative and had a great attitude. It definitely helped when buying a car. Which we did buy a great car for an outstanding price
They always do their best to get you in and out even without an appointment. I stopped in for new wiper blades and they had me out in less than 15 minutes including all the intros an paperwork.
Quickest car deal I've ever experienced. Mike was fantastic. Made it simple and easy and enjoyable. Knew his product and made it very simple
Good deals and excellent customer service. Tienen precios razonables y excelente el servicio a los clientes. Se esmeran en dar respuesta a todas tus dudas.
I'm glad I went here. It was out of the way, but this dealership was nicer to work with than others we had been to. They let us try multiple cars and they even stayed a little late for our convenience. When price negotiations got a little tense, our salesman didn't get emotional. He seemed very chill and friendly. Although it was offered, they didn't badger us about extra packages or warranties we didn't want. The service team seemed knowledgable and experienced. I got a 2016 Jetta and it's been running great. The price I'm not the happiest, but we reached ...
It was a great experience purchasing my first used car, the staff showed great patience to provide necessary information. The car quality is really great!
---