Customer Testimonials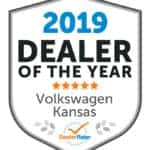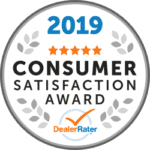 Customer Testimonials
Everyone was very friendly and very helpful. There are two items that need your attention, as follows: 1) The tire pressure indicator still reads 27. Denny mentioned that the monitoring system might needs to be replaced. 2) Condensation "inside" left headlight also still continues. Please let me know what you can do for me at your earliest convenience.
Smokey was very helpful at finding a great car for my Mom. Max helped us get connected to the finance dept. And, Jerry jumped right in to help get the paperwork finalized. Grateful for the deal to be a smooth process for my Mom. Thanks!
Chris was great to work with! He showed us what we were looking for and then worked with us to get payments where I wanted. Highly recommend Bud Brown Volkswagen!
Great vehicles. Great service. Great pricing. Loving my VW Tiguan Sport. Thanks, Denny.
Kelly took care of our situation right away. I appreciated his attention and answers to all my questions. Could not have been happier. Thank you, Kelly.
Our service needs were complex! Ultimately Kelly, the service manager, remedied the issues. Only drawback was the delay which couldn't be avoided. Thank you much
The Service Bay and the Waiting Area are always neat and clean. Steve Hill is very sociable, knowledgeable, and helpful. Great people to deal with!!!
Everyone was very kind and helpful. They made my first experience with purchasing a vehicle a good one and definitely look forward to doing business with them again.
I always have a fantastic experience when I bring my car in for service! Everyone is awesome to work with! Fast, easy, reliable and kind.
---