Customer Testimonials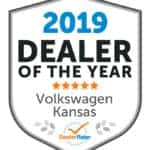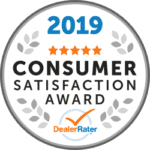 Customer Testimonials
From the moment you walk in the door (or usually greeted as you drive in the bay) you are treated as a valued and respected customer. Their appointments are always on time and done in the estimated time frame. The detail to customer service is not overlooked here.
Jason and Pete were great to work with they took care of everything they said they would. Gave us a fair price on the trade in as well will definitely come back. Jason was spread thin he had a lot of things going on that day I believe they were short a sale person and he still was able to handle everything what a great guy.
Came in knowing exactly what we wanted, Sam helped us out tremendously. The car we wanted unfortunately needed the radiator replaced so he hooked us up with a similar version of the same vehicle to test drive. He made sure all requested tests were completed once the radiator was replaced and also scheduled the vehicle's windows to be tinted for us. We had another request after we left to have a bumper skid guard put on and the vehicle only took a week for repairs, tint, and skid guard to be put on. We were in and out when we came to pick it up. We absolutley love our new GTI and have piece of mind with the certified pre-owned bumper to bumper warranty. Thanks Sam!!
We came to buy our daughter her first car. Our salesman Sam was very pleasant and related to both her and to us as her parents. The experience from start to finish went great and my daughter is very happy with her car.
I felt really comfortable with this dealership from the moment I walked in the door. They had a great inventory, we discussed several options and I am very happy with my purchase.
I asked Jesse, who was the sales person to keep the process short and sweet, and he did just that, which I really appreciate. We got to the dealership after 12pm and by 2:45 pm we managed to be done with the deal. I traded my old car for a new one, did a test drive and had everything signed and stamped in less than 3 hours. However the new car was scratched in the garage in the washing process and I could not really take delivery. The ding on the car had to be repaired. I say not really because they did let me take it with me to have the windows tinted. (I had an appointment for 8 am the next morning with the tint shop) On my way to the tint shop Jesse called and offered to pay my bill for tinting the windows. That helped to make me feel better about what happened again, I also know it was obviously an unfortunate mishap.
This was the second new car we have purchased from Bud Brown. Brandon, Jerry and Rick were all super helpful, friendly, knowledgeable and patient as we waffled between 2 cars. I can't rate this dealership highly enough.
We recently purchased a certified Tiguan at Bud Brown VW. Our sales person, Denny, was very knowledgeable and helpful throughout the process. No pressure and he really made the entire process a pleasant one. Would highly recommend Denny.
Rely on service techs at Bud Brown. This time had to have a part that cost MUCH more than labor but since I plan to keep my car for quite a while longer, it was necessary to repair. Feel confident in the work completed by the Bud Brown VW service team.
I drive 50 minutes to get my car serviced. I use the express service on Saturday mornings and it is truly ithat. The people that take care of you do a great job explaining if anything else needs done. I have purchased cars at Bud Brown because of the service there.
---