From The Last Mile…To The Next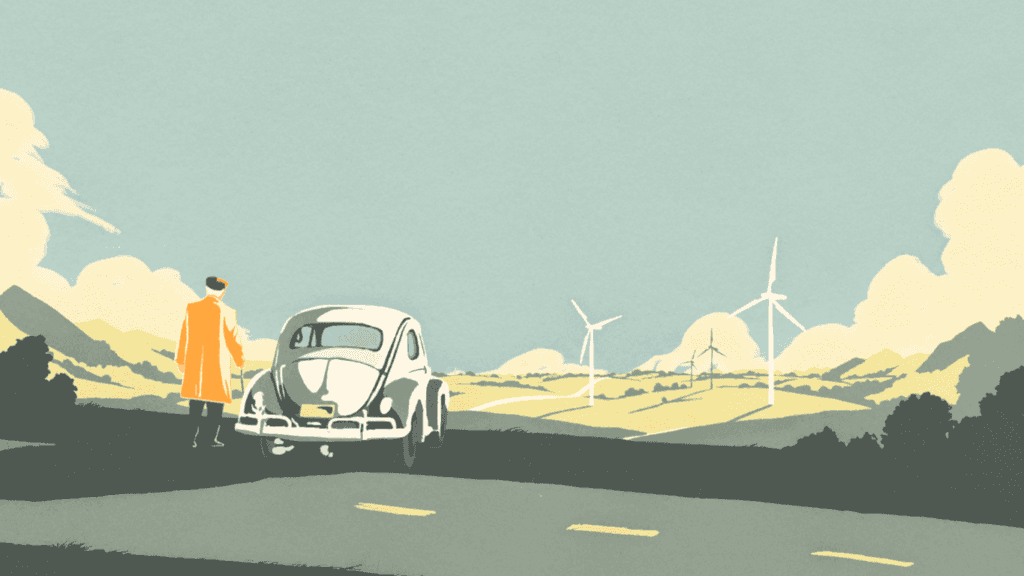 Volkswagen is a company in transformation.
In 1949, we introduced the sedan, affectionately known as the Beetle. It gave Americans a new way to get around. From it's air-cooled, horizontally-opposed engine to its funny looks, the Beetle introduced you to something completely different in contrast to what everyone else was buying.
The "people's car" was truly for the people. It saw children grow up to drive them. It became a cultural icon. It was on the roads throughout Kansas City – as common as every other car on these same roads.
It took you to work downtown or to Overland Park. You may have taken your Beetle to old Municipal Stadium to see the Chiefs play – coached by Hank Stram! You might have driven one to Worlds of Fun loaded with your kids – and their friends. You probably drove one up to your campus dorm in Columbia or Lawrence. You may have driven one across the plains to far flung places like St. Louis or Denver or Minneapolis or Dallas.
Did you shed a tear when you saw the "The Last Mile"? Maybe it was the choral version of The Beatles' "Let It Be"? Maybe because you recognized some cultural icons as the old Beetle took its parade lap?
Over the years, we went from the Beetle to the Rabbit to the Jetta to the Atlas. Now, we're getting ready for the next chapter at Volkswagen – a line of electric vehicles being built in Chattanooga and beyond.
Are you ready for"next?" How about what's here right now? The spirit of the Beetle is here at Bud Brown Volkswagen. Test drive one of today's models for its first mile and see where Volkswagen is heading to next.