Volkswagen MIB II Infotainment System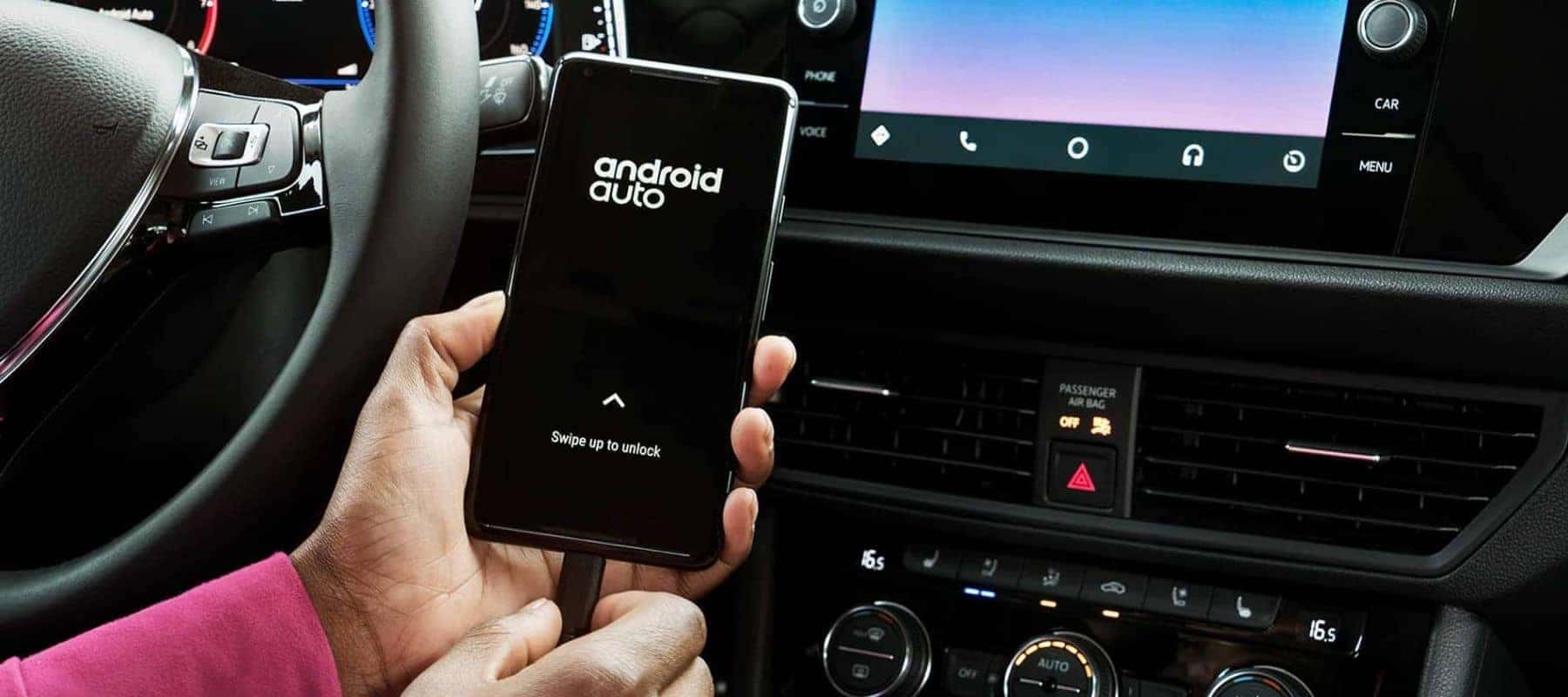 Volkswagen has raised the bar on infotainment once and for all. The MIB II infotainment system is designed to integrate the latest connected technologies into elevating the Volkswagen experience. It will be introduced to all 2016 Volkswagen models, except for the Eos and the Touareg.
App-Connect powered by Car-Net®
It begins with Car-Net, the connected car suite that communicates with Volkswagen on any issues the vehicle would have. Car-Net enables accident and stolen car reporting, along with roadside service and maintenance connection to ensure the vehicle is being supported fully by Volkswagen. This falls into one of three system capabilities, called "Security & Service."
The second part of MIB II is "Guide & Inform." This enables navigation functions from either a smartphone or the available on-board mapping system to ensure accurate direction provision and GPS location positioning. This also includes SiriusXM TraveLink, real time fuel prices and additional subscriptions to real-time traffic information through SiriusXM for four years, provided by Volkswagen.
A whole new way to connect to your Volkswagen
The huge step for MIB II is the ability to interface with three mobile operating systems and their connected car interfaces – Apple CarPlay, Android Auto and MirrorPlay. This falls under "App-Connect," which provides seamless integration between a smart phone and the in-car system. Apps being supported in this system include Spotify, Audible, Stitcher Radio, iHeartRadio, Skype, MLB.com At Bat – all depending on the mobile operating system it is connected through.
Depending on model, MIB II is offered in four different head units. Entry level models will use a 5.0-inch Composition Color screen with a 400 X 240 resolution. This system will include USB, AUX-in and SD card connection point, along with Bluetooth connectivity to transfer data to the system. A reserve camera display is also included in this system.
The next step is the Composition Media screen, with an 800 X 400 resolution in a 6.3-6.5 inch touch capacitive screen. App-Connect will be a part of this screen upgrade, along with other communication features, such as the ability to receive and send SMS text messages. Composition Media owners would also get access to SiriusXM satellite radio, HD Radio, two SD card slots, a JPEG viewer sand compatibility with FLAC audio format files.
Higher models get the Discover Media unit. This upgrade takes all of the Composition Media features and adds 2.5D navigation, one-shot voice destination entry and predictive destination entry. The fourth interface is only available on the eGolf SEL Premium model, called Discover Pro. This interface will feature 3D navigation, Jukebox music storage and electric vehicle function readouts, including range and energy flow.
Being connected has never been easier
With the introduction of this new infotainment system, connections and plug-ins are now cleaned up. This means no more special jacks and connection wires for specific devices will be seen on models with MIB II interfaces. It also means using universal connections, such as USB and AUX jack cords, to make things easier in these newest Volkswagen models.
Car-Net services require a subscription, which can be billed on a month-to-month basis or an annualized one-lump payment ranging from one-to-three years of service. SiriusXM and mobile services are billed separately.
Bud Brown Volkswagen is ready to guide new customers on navigating through these new systems. This will include ensuring mobile device compatibility, helping on which apps to use with these new systems and some assistance ensuring a long term relationship between the device and its Volkswagen. Check out these new systems today!