Volkswagen Atlas vs. Toyota Highlander

The Volkswagen Atlas is our entry in a very important segment or our consumers – three-row SUVs. Families want these vehicles to get the kids across town to sports practice or for a trip out of town. They make great tailgate vehicles at Royals and Chiefs games!
With its great passenger and cargo space and 4Motion capabilities, the Atlas offers the right combination of comfort, versatility, technology, and superb German engineering Kansas City customers demand and deserve.
Kansas City consumers are picky and want something that can take the family everywhere with ease, comfort, safety and offer great value too. Our customers have been looking at the Toyota Highlander in comparison to the Atlas. Let us see how they stack up with each other.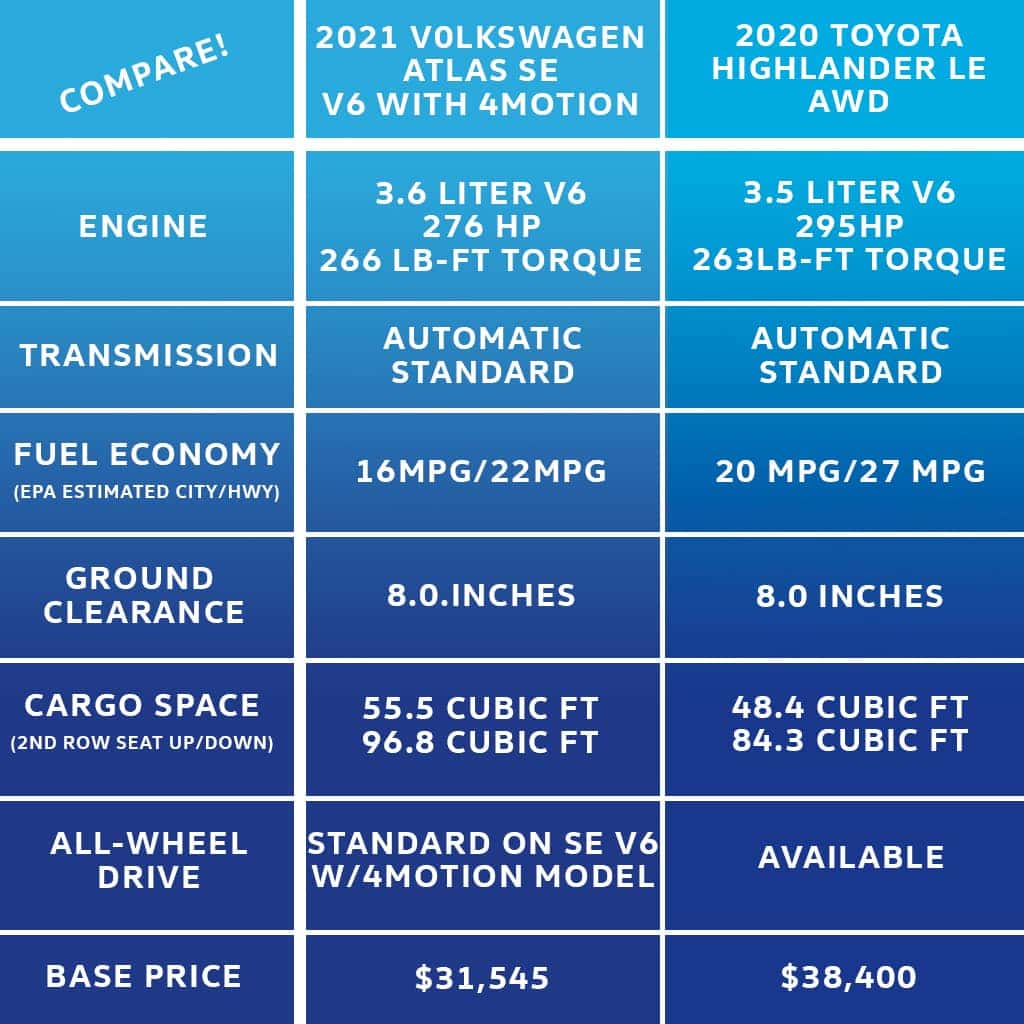 What is the real difference between the Atlas and the Toyota Highlander?
Better passenger space utilization for seven passengers
More expansive cargo area
Better value across the board
Excellent connectivity through Car-Net, Apple CarPlay, Android Auto and MirrorLink
German engineering and technology
The Atlas comes in three trim levels – S, SE, and SEL, offering an array of standard equipment and safety features to keep it going through its paces. With a starting price of just $30,895, the all-new Volkswagen Atlas brings value for money to the table like none before.
You can see our inventory of the Atlas at Bud Brown Volkswagen. Come for a test drive and check out our deals for this very remarkable and fantastic new addition in the Volkswagen lineup.