Overlanding Atlas x2 and One Hot Jetta: Volkswagen at SEMA 2019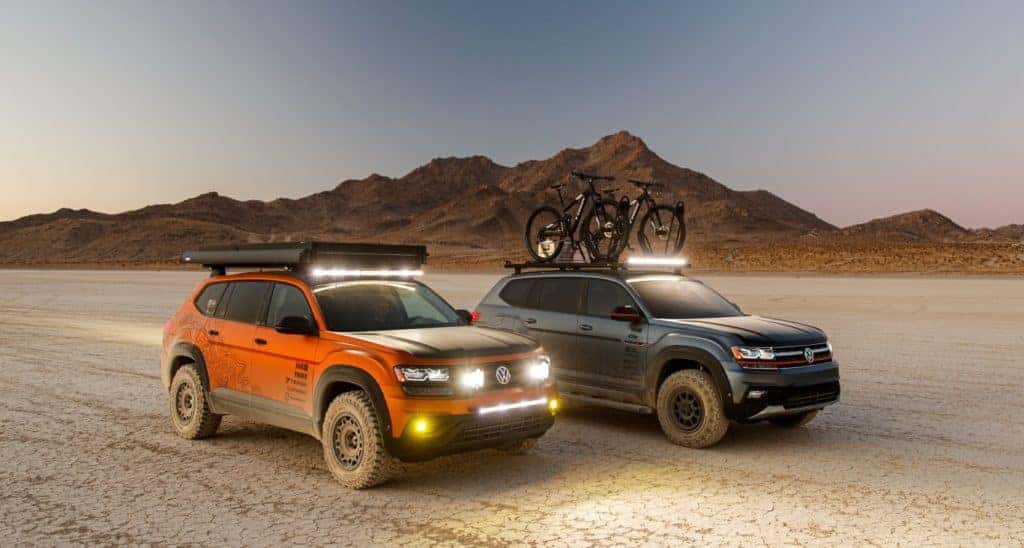 The Specialty Equipment Marketing Association (SEMA) show in Las Vegas showcased some of the coolest concepts and ideas for the automotive industry. Held November 3-6, 2019, this was a place where the imagination runs wild and ideas are made into reality for the enthusiast crowd.
Volkswagen made a splash in Las Vegas showing off four concepts. Three Atlas models, along with a race-ready Jetta GLI, attracted visitors to SEMA this year.
Part of the enthusiast crowd in the Kansas City are explorers, or "overlanders," as they're called these days. Volkswagen came up with three Atlas concepts that will help shape their next adventure to the Rockies or down into the Texas plains. You might even conquer the Ozarks in one of these Atlas concepts.
For example, the Atlas Basecamp Concept has been enhanced since the last time Volkswagen showed it off. The idea here is to show how the Atlas can go off-road and cover new trails. It starts with an SEL Premium model with the 276 horsepower V6 and 4Motion all-wheel-drive system. A set of fifteen52 Traverse MX wheels is added, along with all-terrain 265/70R17 tires for maximum grip wherever it goes. The Basecamp gets a set of H&R Adventure Line coil-over suspension components, raising the ride height 1.5 inches from its stock height. A Front Runner Slimline II rack is added on top with bicycle holders, LED light bars for the front and back, and an Air Design USA body kit to complete the look.
Alongside the Basecamp Concept, the Atlas Adventure Concept shows off another overlanding idea for our midsize SUV. As with the Basecamp concept, the Adventure Concept adds H&R Adventure Line coil-over suspension components, Yokohama all-terrain tires, and Air Design USA fender flares. However, it also adds a DJI Mavic drone onboard with an exterior mounted REVL action video camera to help you record your adventure to show to your friends and YouTube fans. On top of the roof is an Overland equipment fold-over tent, along with a Thule awning system to make your Atlas Adventure Concept your home away from home.
Volkswagen also showcased a series of Thule accessories at SEMA for improved stowage and active components for the Atlas. On the roof is a Thule Wingbar Evo rack, a HideAway 8.5-inch awning, and a T2 Pro XT bicycle rack to showcase ideas to make your Atlas functional for the next adventure. Aside from the Thule accessories installed on this concept vehicle, Volkswagen added H&R springs, and Vossen 20-inch satin black CV10 wheels to showcase these concepts' luxury aspirations the next time you roll into Branson or Eureka Springs.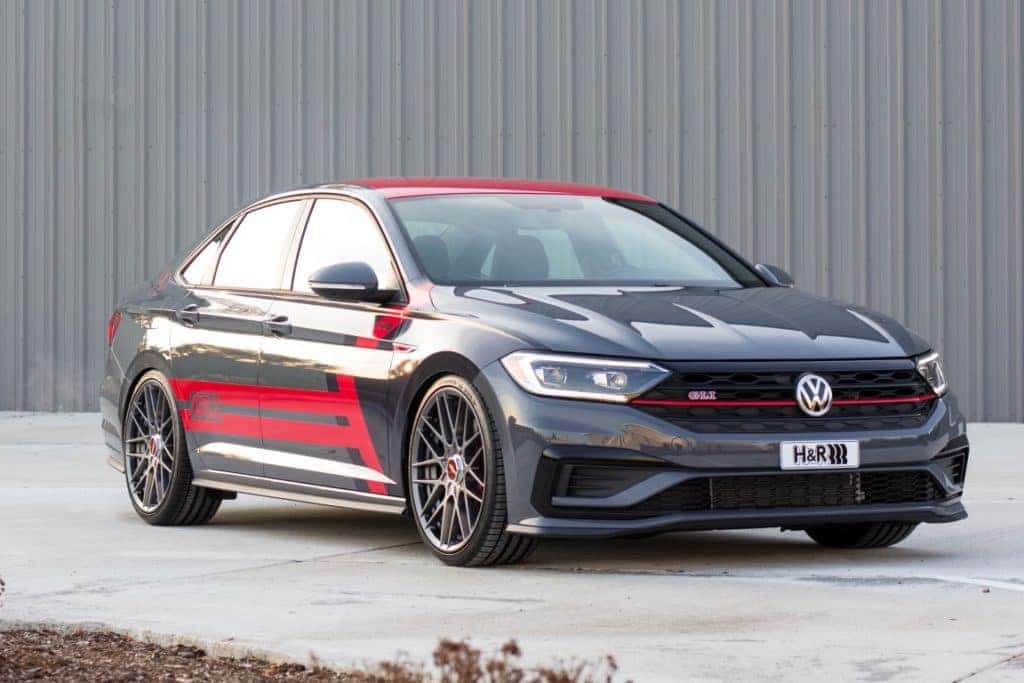 Local car enthusiasts will be happy to hear that Volkswagen also worked on the Jetta GLI for SEMA. H&R Special Springs added their take on the Jetta GLI by adding their own set of Street Performance Coil Overs, Sport Sway Bars, and TRAK+ wheel spacers. Volkswagen added 20-inch Rotoform RSE wheels to complete the track-ready look.
Kansas City has a deep car enthusiast community. Bud Brown Volkswagen is here to cater to you. Our Parts Department is here to help you turn your Atlas or Jetta GLI into the vehicle of your dreams. Of course, you can also test-drive a new Atlas or Jetta GLI and consider the possibilities of turning one onto a SEMA concept of your own. Contact us today!