Volkswagen & DonorsChoose.org team up to help local teachers fund classrooms – and you can, too!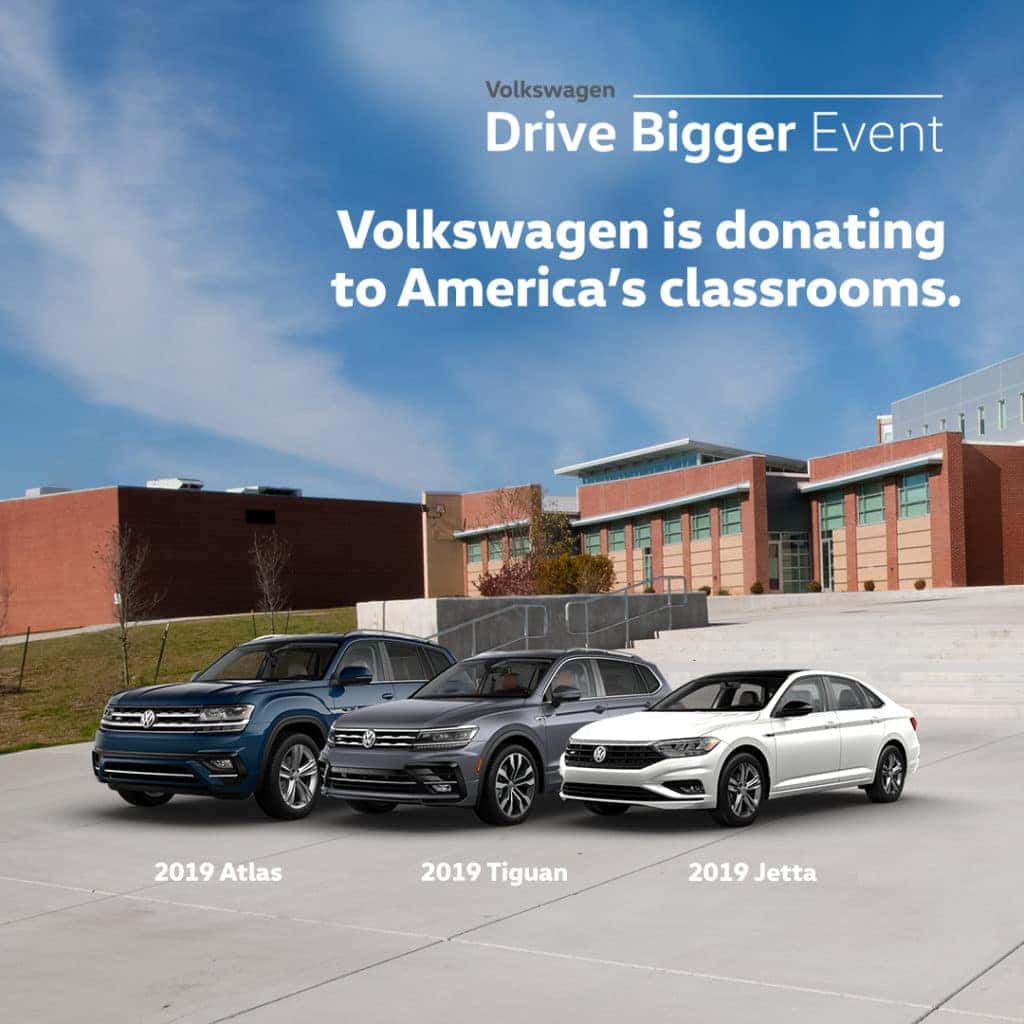 It's official – school is back in session.
Did you know that the average public school teacher spends $479 of their own money on school supplies each year? And that the teachers in low-income schools spend up to 40 percent more than average? 
It shouldn't be this way. 
As a part of the recently-launched Drive Bigger event, Volkswagen has teamed up with DonorsChoose.org to make sure that teachers don't have to pay out-of-pocket for their classrooms. And you can help. 
DonorsChoose.org is a crowdsourced giving network that was founded by a Bronx teacher in 2000 to help educators fund projects for their students and classrooms. Since then, more than $830 million has been raised for approximately 500,000 teachers. In fact, four out of five public schools nationwide have had at least one DonorsChoose.org project, which have included everything from clothes for needy students to classroom decorations, helping some 34 million students overall.
In its first big initiative in the new Drive Bigger brand platform based on innovation, responsibility, and contributing to the greater good, Volkswagen is pledging $1 million to DonorsChoose.org to directly fund selected classroom projects, which include $20 donation cards for dealerships to hand out to customers. Additionally, Volkswagen will be making an overall corporate donation to the program, and will match employee contributions from $25 to $2,500.
Here's where you come in
Come into Volkswagen of Inver Grove and talk to us — we have plenty* of DonorsChoose.org donation cards to give away! Being involved in our community has always been one of our values, and fits in perfectly with Drive Bigger. Once you have your gift card, you can redeem it at https://www.donorschoose.org/volkswagen to go toward the school project of your choosing. Keep in mind that cards must be redeemed by 11:59pm EST on September 30, 2019. 
According to the program, 94% of teachers said their funded projects increased their effectiveness in the classroom. You can see the progress of the Drive Bigger and DonorsChoose.org collaboration in real time by visiting this link, which includes up-to-the-minute testimonials and donation numbers from community members just like you. 
Visit Bud Brown Volkswagen today to learn more, and drive something bigger than yourself. We're in this together.
*While funds last. Not redeemable for cash. Expires September 30, 2019.