Everything You Need to Know About the New Volkswagen ID.4

Everything You Need to Know About the New Volkswagen ID.4
Since its debut in late 2020, the Volkswagen ID.4 has made waves in the EV market. This year's 2023 release doesn't disappoint with all new features, updated technology, and more power than ever before. Learn everything you need to know about the 2023 Volkswagen ID.4 right here at Bud Brown Volkswagen!
Power and Performance
All 2023 models are now assembled in Volkswagen's new Chattanooga, TN facility – a part of VW's wider investment in the US electric vehicle market. Volkswagen also introduced an all-new entry model, the ID.4 Standard, with a lower cost and a slightly smaller 62 kWh battery that provides a range up to 209 miles. If you need more power and distance, the ID.4 Pro has what you're looking for with an 82 kWh battery with 275 miles of range. All-wheel drive is available at the Pro level trim and up. Each ID.4 is expertly designed with its permanent magnetic synchronous motor positioned for optimal performance and efficiency, with a second asynchronous motor added on AWD models.
Charging gets an upgrade with more options than previous models. Fast-charging DC station gets you up to 89 miles of range in just ten minutes with more public charging stations becoming available nationwide. The 2023 ID.4 includes three years of 30-minute charging stations at over 1,700 DC fast charge stations and 47,000 total charging stations, with more being built every day. Home charging is now easier than before, too. Purchase the Level 2 charger, powered by Electrify Home, to fully charge your EV overnight right in your garage.
Features and Technology
Drive the EV of the future with new and innovative tech included in the 2023 ID.4. Perhaps the most exciting is Intuitive Start, which signals your car to start as soon as you sit in the driver's seat. The 12-inch touchscreen display allows you to control climate, navigation, and entertainment all by voice command for a safer drive without taking your hands off the wheel. Speaking of entertainment, the ID.4 now comes with a wireless charging station and App-connect features to give you control remotely or on the go.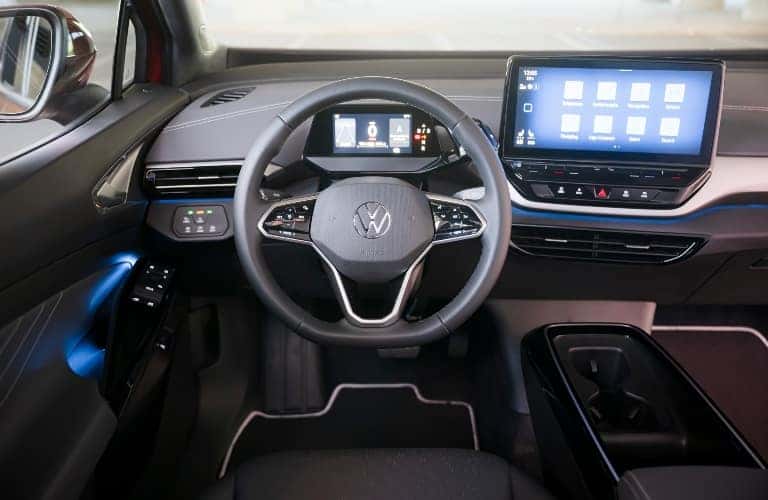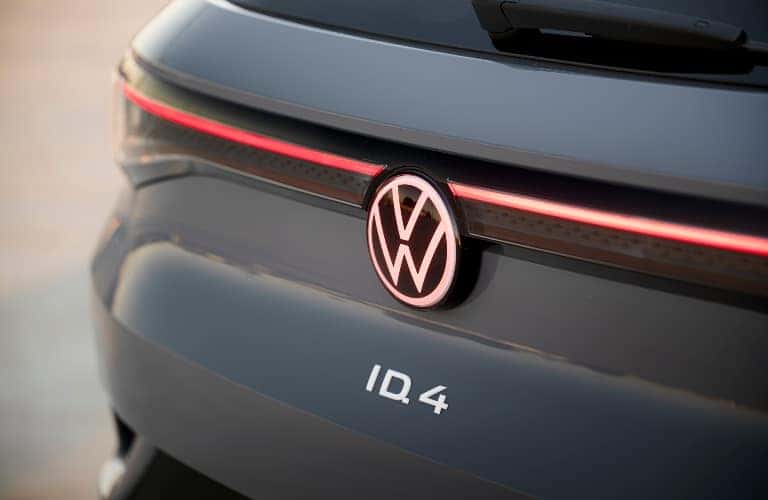 Each of the ID.4's trims include more features than the last, with upgrades to the interior and exterior. Available trims include:
4 Standard
4 Pro
4 AWD Pro
4 S
4 Pro S
4 AWD Pro S
4 Pro S Plus
4 AWD Pro S Plus
Reserve Your 2023 Volkswagen ID.4 at Bud Brown Volkswagen
We are currently taking reservations for the 2023 Volkswagen ID.4! You can build and reserve yours today, or contact our sales team for more information on pricing. Can't wait to own VW's first electric SUV? Then check out our current inventory of 2022 ID.4 EV models. Browse our stock online, and come visit us for a test drive today!