Coming Soon: The 2022 Volkswagen Golf R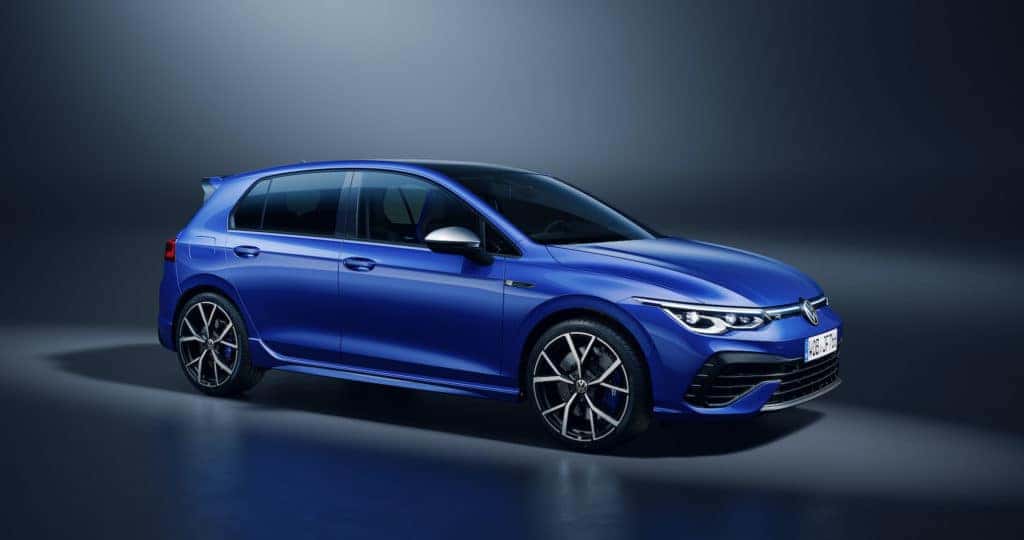 The 2022 Golf is coming – the eighth generation of the most significant vehicle ever introduced by Volkswagen.
Once we get into next year, we will know more as to which models will be a part of the MkVIII Golf's lineup. There is one certainty – there will be a new Golf R!
The 2022 Golf R will become the performance leader of the Volkswagen lineup when it arrives in a year's time to the Kansas City area. The new version of the Golf R will come out of the gate with a 27 horsepower bump to its turbocharged engine – that comes out to 315 horsepower. It will put down 310 pound-feet of torque on the low end.
That power will be sent to all four wheels through the standard 4Motion all-wheel-drive system. You have a choice of a 6-speed manual transmission or a 7-speed DSG gearbox on the new Golf R.
The result was a tested time of 4.7 seconds in a 0-62 MPH sprint, while hitting a top speed of 155 MPH on the track. Not to mention, updated performance and driving dynamics technology to push the limits of road management in this new Golf R.
The Golf R will sit on top of a MkVIII lineup that will be sleeker than before, with a more advanced cockpit that will fit the mission of this new performance model. This will be first Golf lineup to feature haptic feedback for key controls, especially with the Discover Pro infotainment system that will be standard on the Golf R. There will be plenty of distinctive features that will make the Golf R stand out among other performance vehicles – such as blue stitching, metal pedals, and specific exterior elements designed for both aerodynamic vehicle control and overall performance.
There's so much more to tell you about the 2022 Golf R. Bud Brown Volkswagen wants to keep you in the loop on any new details before we get our first MkVIII Golf R models a year from now. Contact us to become one of the first owners in the Kansas City area of this new generation of a performance icon.