Bidding farewell to the Volkswagen Beetle with 6 of its best moments in pop culture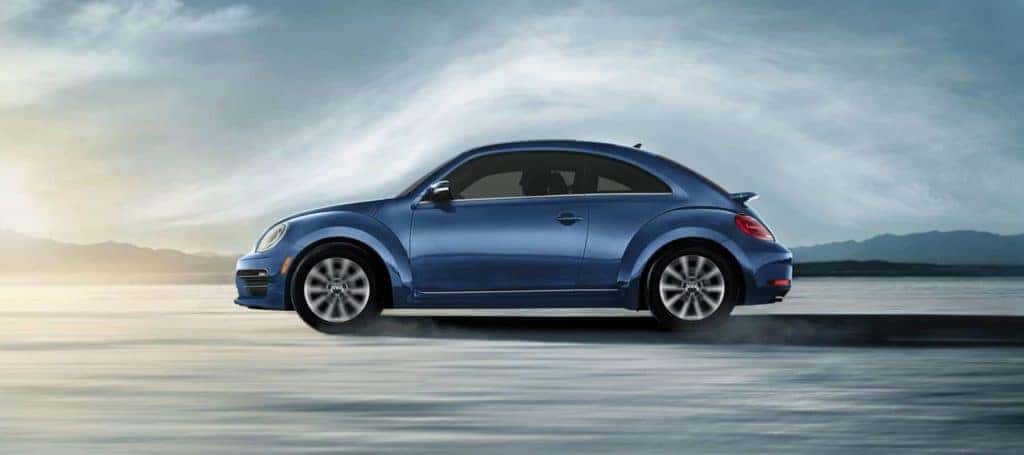 Yes, it's true — 2019 will be the very last production year for the Volkswagen Beetle, arguably the most iconic car in history. For 70 years, this little auto that could capture the hearts of many around the world and left a huge imprint on pop culture and the world in general.
Though its appearance was nearly ubiquitous in pop culture from the beginning, here are 6 of our favorite VW Beetle moments:
Herbie the Love Bug (1969) — Perhaps the most well known and beloved Beetle in history, "Herbie" was the star of the 1969 Disney film The Love Bug, about a 1963 Beetle race car with a mind of its own. Herbie was instantly a star and went on to make an entire series of Disney films, including Herbie Rides Again (1974), Herbie Goes to Monte Carlo (1977), Herbie Goes Bananas (1980), The Love Bug(1997) and most recently, Herbie: Fully Loaded (2005). In each film, however, Herbie's wardrobe never changes — he's always depicted as a white Beetle with red, white, and blue racing stripes and a "53" on his trunk, doors, and engine lid. In 2015, one of the original Herbies used in the movies was sold at an auction for $126,500.
Abbey Road (1969) — On the cover of the famous Beatle's famous 1969 album Abbey Road appears a VW Beetle in the background with the license plate "LMW 281F." After the album's release, the vehicle's license plate was stolen repeatedly. In 1986, this Beetle was sold at an auction for $23,000 and today is on display at the Volkswagen AutoMuseum at the company's headquarters in Wolfsburg, Germany.
Bumblebee the Autobot — in the original Transformers cartoons, comics, and toys, Bumblebee was a canary yellow Beetle. Later, the Throttlebot, Legends and Generation 2 toy line versions of Bumblebee also transformed from a robot to a VW Beetle and back again, although it was then called Goldbug, as it was a golden 1975 Super Beetle. Unfortunately, in the live-action Transformers movies that began in 2007, director Michael Bay decided to change Bumblebee's VW identity from a Beetle to a Camaro, in order to avoid comparison to Herbie.
Footloose (1984) — While you were perhaps kicking' off your Sunday shoes and dancing along with Kevin Bacon in this classic movie, you may have noticed he drove a yellow 1972 VW Beetle!
Happy Gilmore (1996) — Who can forget that hilarious moment in Adam Sandler's 1996 movie about a hockey-player-turned-golfer when he got plowed down by a 1976 Beetle on the golf course? He flew high in the air and upon landing on his back, all he could exclaim was, "VOLKSWAGEN!!"
The Shining (1980) — There's a bit of a backstory about the appearance of the Volkswagen Beetle in this famous Stanley Kubrick film. In the original novel written by Stephan King, the character Jack Torrance drives a red Beetle. But in the movie, Kubrick changed it to a yellow 1973 Beetle, which appears early in the movie. Near the end of the movie, there is a scene with a red Beetle in a crash on the side of the road. There is no car wreck in the novel. Early in the filming process, Kubrick actually rejected a screenplay written by King himself in favor of another one, and it is widely believed that the appearance of the wrecked red Beetle was a direct shot at Stephen King from Kubrick.
Do you have any other favorite moments in Beetle history? Want to get behind the wheel of one of the last production Beetles before they're gone? Stop into Bud Brown Volkswagen today before they're gone! We look forward to meeting you!