Atlas Cross Sport R Takes on the Baja 1000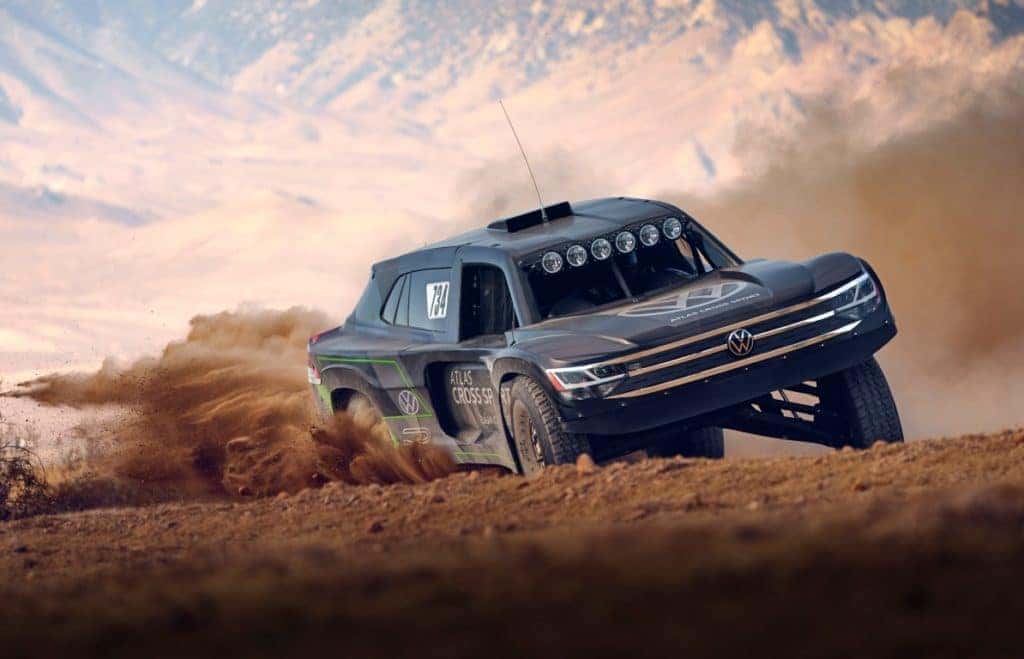 Baja California has one of the most demanding terrains on Earth. The deserts and mountains offer no solace for the meek. Only the strong can survive out there.
The Baja 1000 race is a test of the machine against the terrain. Off-road racers must conquer all 1,000 miles of the peninsula south of the border. The winner is duly rewarded.
To attack this grueling race, you must have the right machine. Volkswagen may just have the right weapon for the challenge.
The Baja California desert is nothing new to Volkswagen. Modified Beetles once traversed these deserts some decades ago.
Today, it is a heavily modified version of the Atlas Cross Sport that will take on Baja California in the SCORE Baja 1000. The Volkswagen Atlas Cross Sport R took to the Baja peninsula to show its mettle in the Class 7 Open Production Unlimited competition.
Developed in conjunction with Volkswagen Motorsport driver Tanner Foust and Baja race veteran Rhys Millen, the Atlas Cross Sport R will be the first four-wheel-drive vehicle to enter Baja Class 7 competition. Power will be distributed to the wheels from a 2.0-liter four-cylinder engine, first developed by Volkswagen Motorsport for use in its WRC and Rallycross programs. Capable of running up to 600 horsepower—or 300 hp per liter—the engine will be detuned to roughly 480 horsepower for an optimized balance of performance and reliability.
When it arrives at Bud Brown Volkswagen in the early part of 2020, the Atlas Cross Sport will not come with all of the race modifications that are on the Baja 1000 racer. But it can take you places you may be dreaming of – the Rocky Mountains or the Ozarks, to name a couple. It can also take your family places, such as Country Club Plaza or to the Chiefs or Royals game in style.
Contact us at Bud Brown Volkswagen to become one of the first owners in the Kansas City area of the Atlas Cross Sport. Our parts department may also help with accessories to make your Atlas Cross Sport ready for your own Baja 1000.