Compare The Volkswagen Arteon With The Audi A5 Sportback

The Volkswagen Arteon is the newest premium car in our lineup. With space for five and a large hatchback area, the Arteon offers the right combination of comfort, versatility, technology, and superb German engineering Kansas City customers demand and deserve.
Kansas City consumers are picky and want something that can do the commute and the shopping with ease, comfort, safety, and offer great value too. Our customers have been looking at the Audi A5 Sportback in comparison to the Arteon. Let us see how they stack up to each other.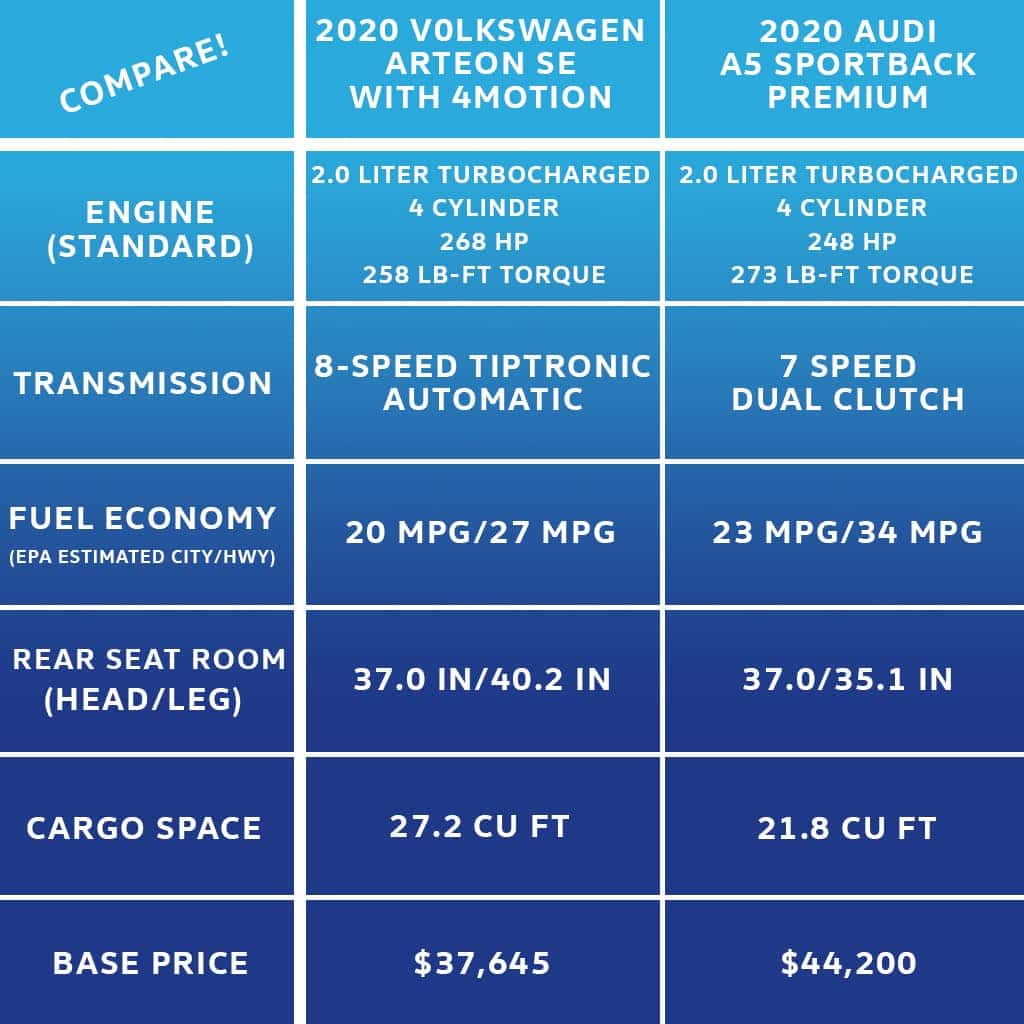 There are many reasons why you should consider the Arteon over the A5 Sportback:
• A well-rounded vehicle designed for everyday use with seating for 4-5 people
• Better value across the board
• Excellent connectivity through Car-Net, Apple CarPlay, Android Auto and MirrorLink
• A New Vehicle Limited Warranty* covering 6 years or 72,000 miles, whichever occurs first
That is not all. The Arteon comes in five trim levels, offering an array of standard equipment and safety features to keep it going through its paces.
You can see our inventory of the new Arteon at Bud Brown Volkswagen. Come take a drive and check out our deals for our latest edition to the Volkswagen lineup.